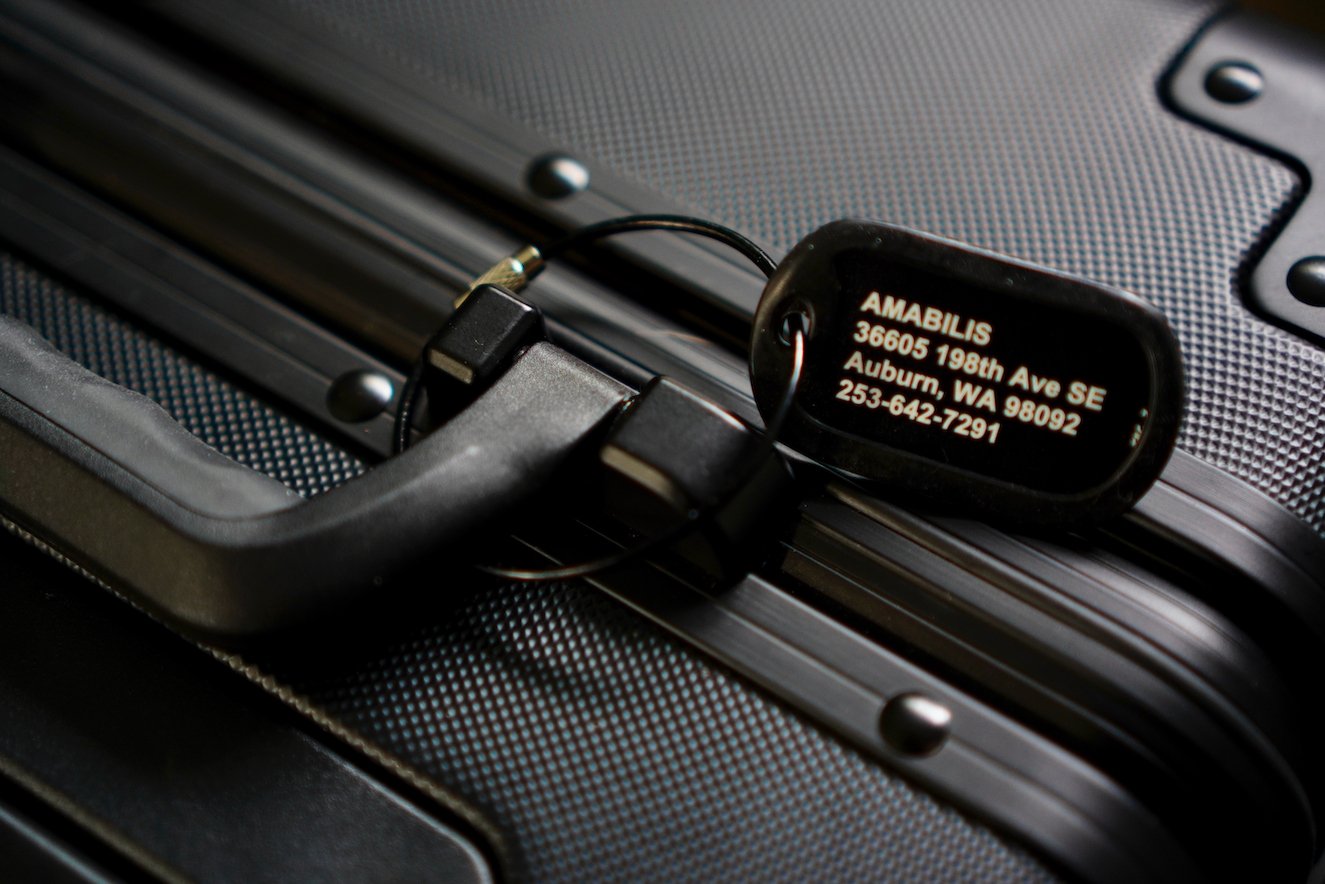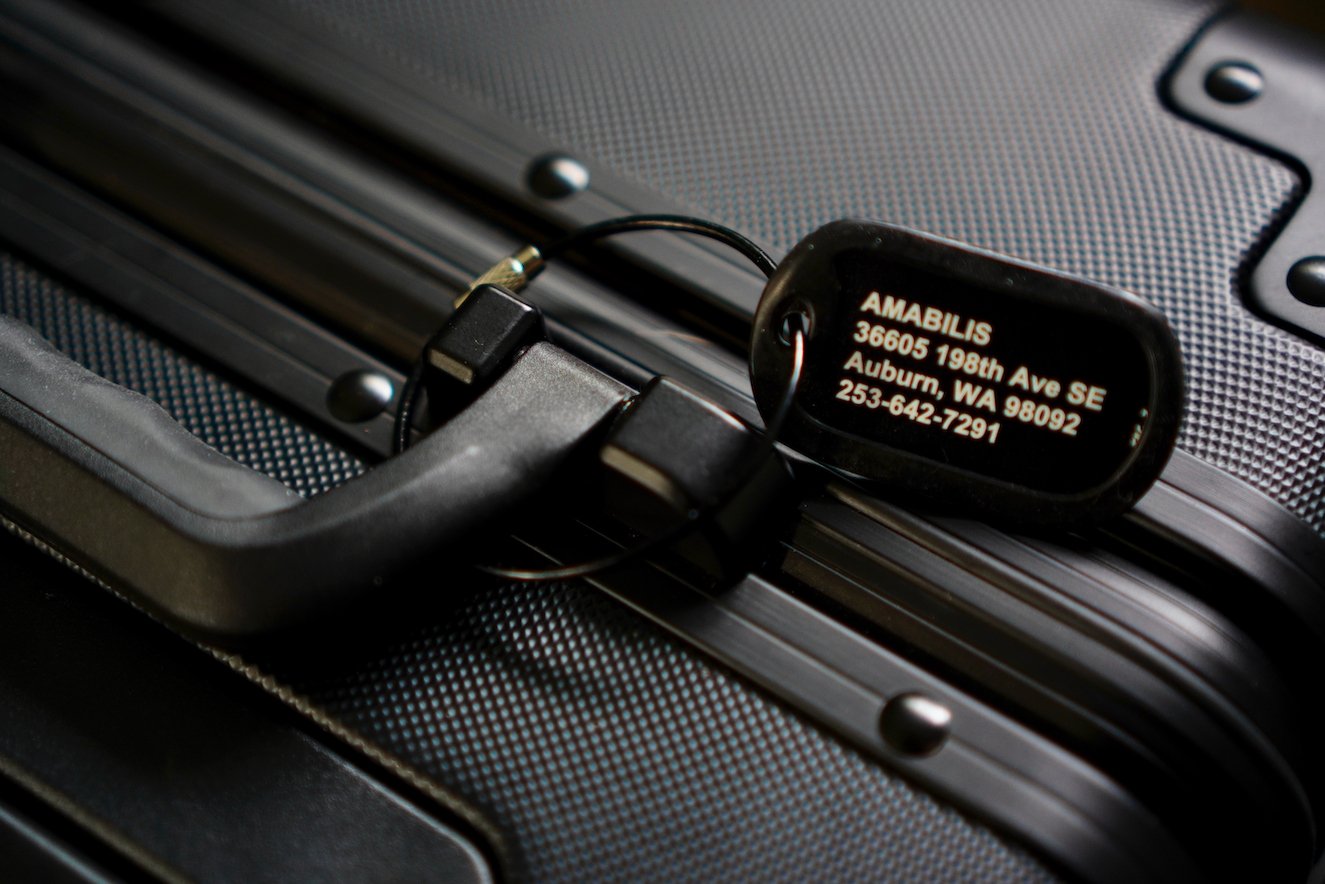 Military Style Personalized Bag Tag
It's time to upgrade your bag tags to something more substantial. If you need a strong baggage tag and something to act as an easy identifier for your luggage or bags to stand out from the rest of the carousel crowd, use an AMABILIS custom dog tag. They are great as suitcase tags, backpack tags, equipment tags or whatever else you can think of put them on.

Based on US military issue T304 stainless steel dog tags and laser etched with your details, these custom bag tags will survive the toughest of travels or environments. Your text will be etched into the stainless steel plate and not rub off. The  rubber silencer keeps the tag from rattling, protects your bag and is tough enough to take the knocks of travel no matter what or where your adventure takes you. The tag is attached by a 2mm super strong stainless steel coated cable wire attachment. If you're still using a elastic band at the airport, it's time for a change.


Make sure your details will be securely attached in any environment with the toughest travel tag you can buy.


* please provide your information in the note section on the checkout page

* use our picture for example...up to 4 lines of text and 15 characters per line              including spaces.

We ship all int'l orders using DHL Express for quick delivery tracked to your door. To see the shipping cost, just add the product(s) to your shopping cart and continue to the checkout page.